Barons Estonians - A Pictorial View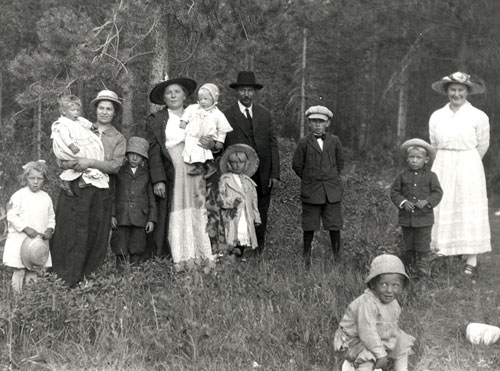 1917 Picnic: L - R: Ellen Erdman, Magda Erdman holding son Alfred, Victor Erdman, Miina (Erdman) Kulpas holding daughter Lillian, Anton Kulpas with daughter Betty in front of him, Robert Kulpas, Ralph Erdman in front of Anna in white dress (hired girl), and Oscar Erdman in front.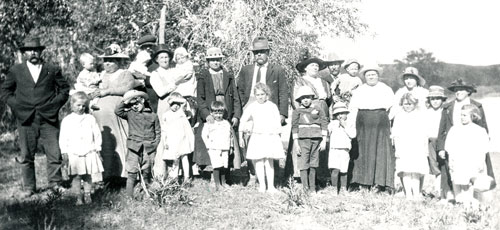 1921 Picnic, Oldman River Bottom: L-R: Johannes Kotkas, Helene Kotkas holding Mary Erdman, Mr. Saffel holding Arnold, Mrs. Saffel holding Martha, Magda and Gustav, Miina Kulpas, Anton Kulpas holding son Walter, Mrs. Flink in dark skirt, Lena Krasman in wide-brimmed light hat, Clara Flink in front of Lena, Helmi Silberman and mother Liisa, Louise Kotkas in front of Liisa
Children in front: Hilda, Leonard and Elizabeth Saffel, Alfred Erdman in front of Magda, Ellen Erdman in front of Gustav, Ralph and Oscar Erdman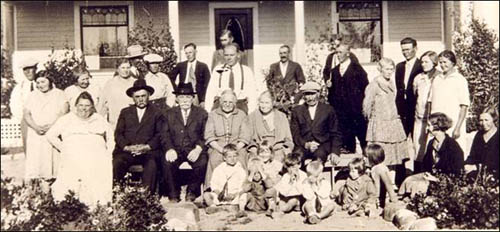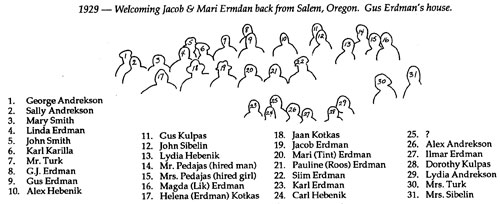 Welcoming Jacob and Maria Erdman back from Salem, Oregon at Gus Erdman's house. - 1929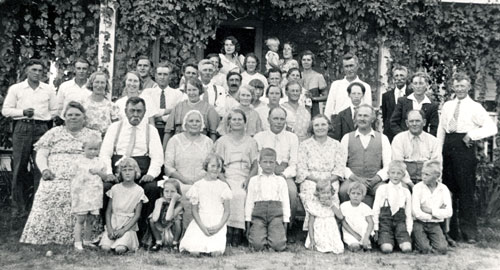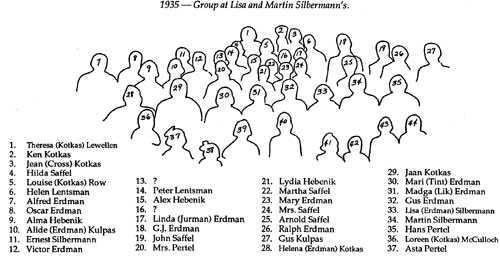 Group at Liisa and Martin Silbermann's - 1935.