ALBERTA ESTONIAN HERITAGE SOCIETY
A HERITAGE OF GROWTH – DEEP ROOTS – AND VISION
EVENTS
The AEHS generally holds several cultural events throughout the year. These have included promoting and supporting a film and cast member from Estonia at the Calgary International Film festival, an art installation exhibit at New Gallery, holding our Annual General Meeting and the lively Jaanipäev (Midsummer) Celebration.
NEW January 2020 is an Estonian Language Course, thanks to support from the Estonian Foundation of Canada. This fun engaging course is delivered through online and in-person sessions.
The AEHS had a presence at the Calgary Philharmonic Orchestra 2019-2020 season launch. The music presented was of the Modern Masters including Arvo Pärt. The AEHS had an exhibit supported in part by the Honorary Consul of Estonia in Alberta. AEHS President Kelly Schuler spoke at the special pre-concert talks.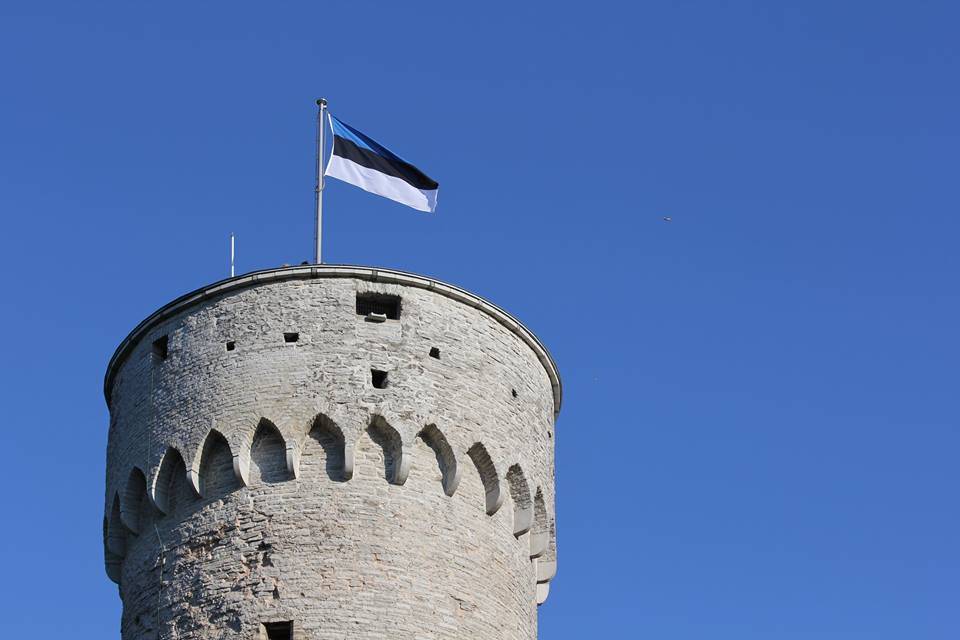 AEHS celebrates Estonia's Declaration of Independence
The weekend of February 22-23rd, 2020.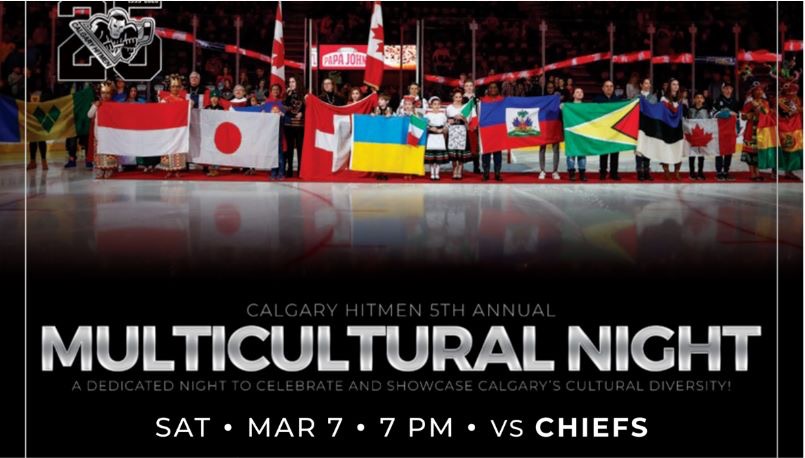 HITMEN HOCKEY
MULTICULTURAL NIGHT
AEHS represents Estonia at the Hitmen Hockey Multicultural Night, March 7, 2020
AEHS AGM
Our annual AGM will take place May 9, 2020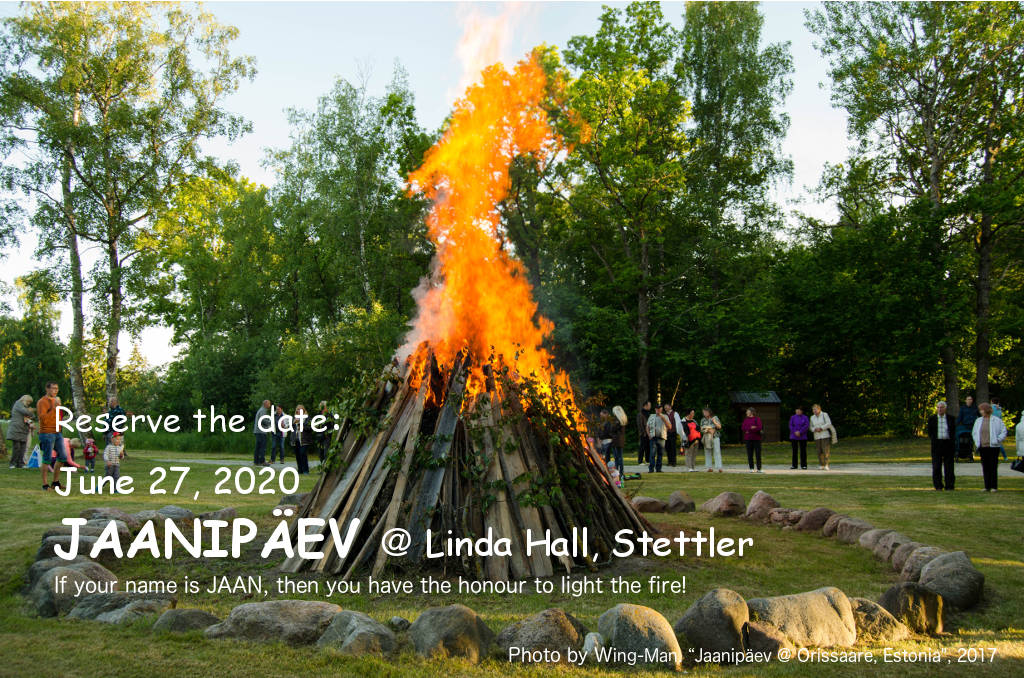 Midsummer estonian festival
Jaanipäev celebration
We are happy to announce a gathering of Alberta Estonians for a 2020 Jaanipäev Celebration on June 27 at Linda Hall, Stettler. Save the date!
Stay tuned for more information!
A special thanks to our AEHS Jaanipäev Planning Committee!
Our combined Jaanipäev and Centenary event in 2018 included hundreds of participants, from far and near, of all ages. Among the highlights were a roast pork dinner, traditional games and folk dance performances with dancers from Estonia, thanks to support from the Estonian Foundation of Canada.
If your name is Jaan, then you have the honour to light the fire!
Links in and Beyond Alberta
Connect with us
on Facebook
Click on our logo to go to our Facebook page
Terms and Conditions
AEHS Service contains links to third-party web sites or services that are not owned or controlled by AEHS. Users are responsible for reading and agreeing with the Terms & Conditions or Privacy Policies of these third parties. AEHS has no control over, and assumes no responsibility for, the content, privacy policies, or practices of any third party web sites or services. You further acknowledge and agree that AEHS shall not be responsible or liable, directly or indirectly, for any damage or loss caused or alleged to be caused by or in connection with use of or reliance on any such content, goods or services available on or through any such web sites or services.